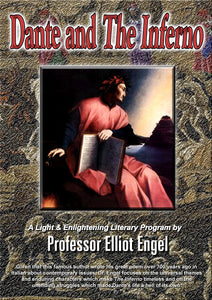 Audio Program 86 Dante and The Inferno
Regular price
$ 0.00
$ 0.00
Unit price
per
If this is a physical product,
shipping
will be calculated at checkout.
Given that this famous author wrote his great poem over 700 years ago in Italian about contemporary issues, Dr. Engel focuses on the universal themes and enduring characters which make The Inferno timeless and on the unending struggles which made Dante's life a hell of its own. 59 minutes.
This program is part of Professor Engel's All Access Streaming Subscription. If you are a subscriber, log into your account to access this program and other content. To learn more, visit 
https://professorengel.com/pages/all-access-subscription-streaming-service